Hi, my name is Clint and I'm a photo hoarder.
Today, as I was rearranging my desk, I decided to lay out over a decade's worth of hard drives in no particular order and number them. The smallest of them is 500 gigabytes and the largest is 4 terabytes. Needless to say, there are a ton of photos on these things and I'm curious as to what we might be able to find using random numbers. There are a lot of headshots on these things, but there are also hilarious outtakes, travels, events, animals and adventures.
Let's play a game that I'm calling The Lost & Found Photo Project.
How to Play:
In the comments section below
1. Pick a hard drive from the image above by selecting a number between 1 and 29.
2. Then pick a number between 000 and 100 (This will be in the filename somewhere).
For example 7/53 might give us results like this:
Or 07/34 might look like this:
(Disclaimer: They may be old iPhone shots or they might be from one of my Nikons so we'll have to see how high the resolution is. They might be good or they might be craptacular.)
I'll post the photo(s) and filenames here and any details I can remember about taking it (and if you want, I'll email you a web version for your desktop or phone wallpaper). Let's see what's buried on these things. Who knows what we might find?
Ready? Go!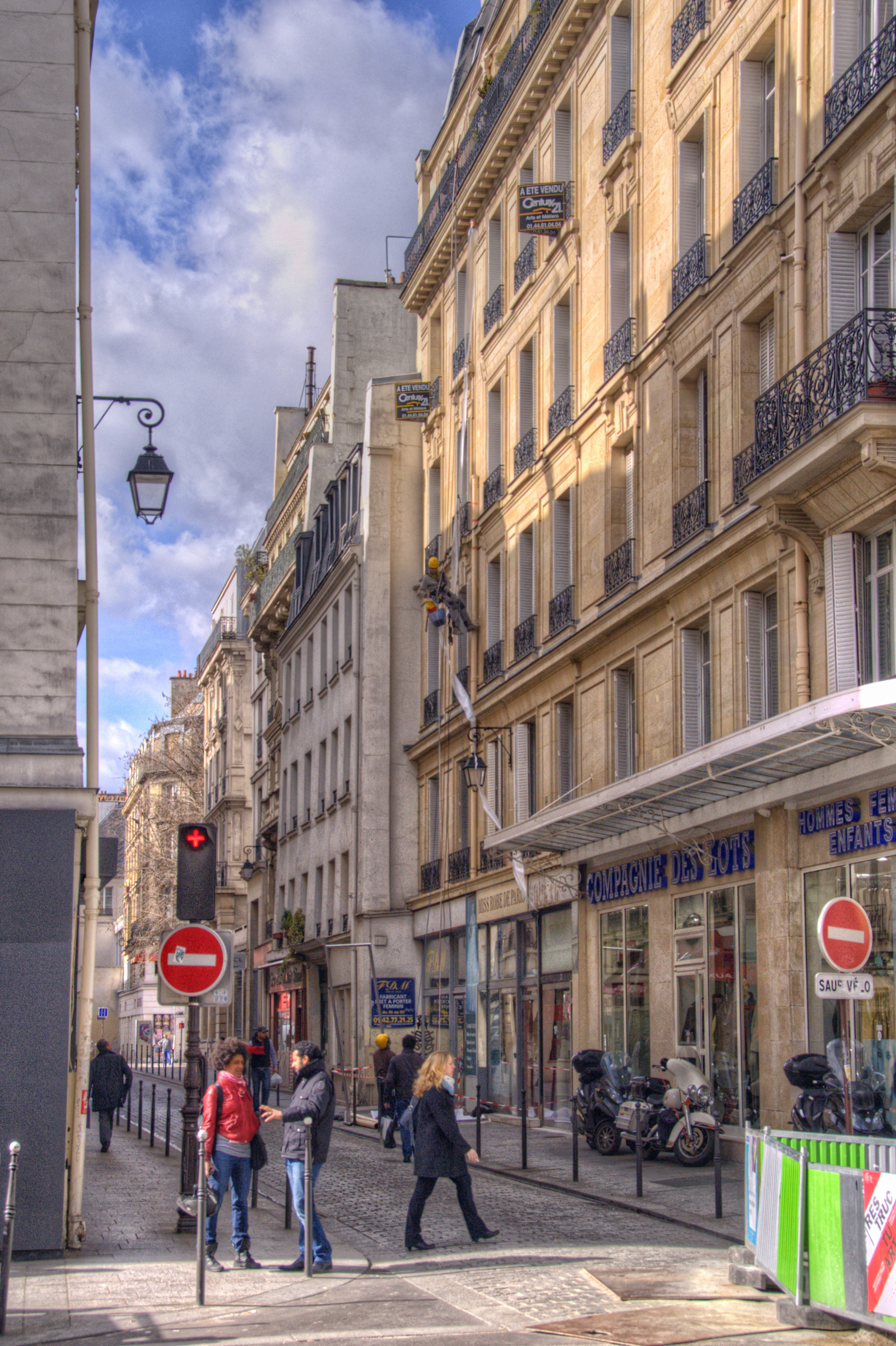 Steve C. picked 6/66
Not really an evil picture, but this was from the first trip we took to Paris (April 5th 2012 is the date on the photo). I was fascinated by the window washer dangling over people's heads. (L&F Filename 10466)
Ward Pound Ridge Reservation (File 7356)
Emily G. Picked 14/73
Back in February 2017, I was itching to get outside so I took a drive up to Westchester and visited the Ward Pound Ridge Reservation. Super cold and almost freezing, I got caught up in the details of the reflections and dead leaves in the standing pools. Super great hiking up there. I highly recommend it. (L&F Filename 7356)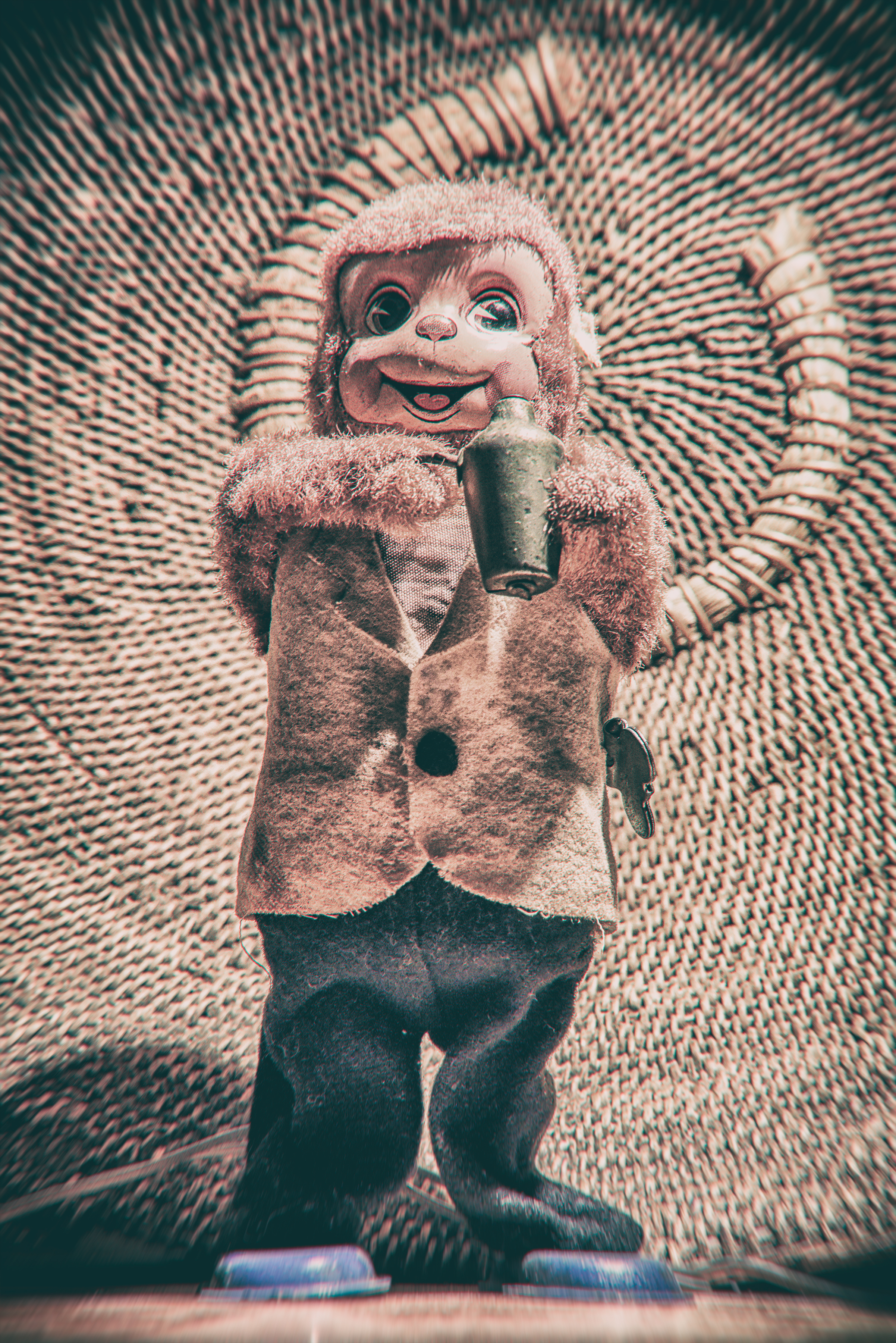 Keri picked 8/20
New Years Eve in West Chester, PA. Our friends Bobby and John have a collection of monkeys. This guy cracked me up. (L&F Filename 7204)
One World Trade (File 4968_69_70)
Jeff M. Picked 29/69
September 2016 Teal Tuesday for National Ovarian Cancer Awareness Month. Shot from Long Island City. (L&F Filename 4968_69_70)
Romeo And Juliet (File 2244)
Danielle M. Picked 22/22
I love shooting stage productions. This is from Romeo and Juliet at Carroll Community College. I wonder what she's thinking about... (L&F Filename 2244 Taken April 2014)
Maguire's Public House (File 11797)
Julie S. picked 18/97
When you wanna play darts in Woodside. September 2011. Slow shutter. (Filename 11797)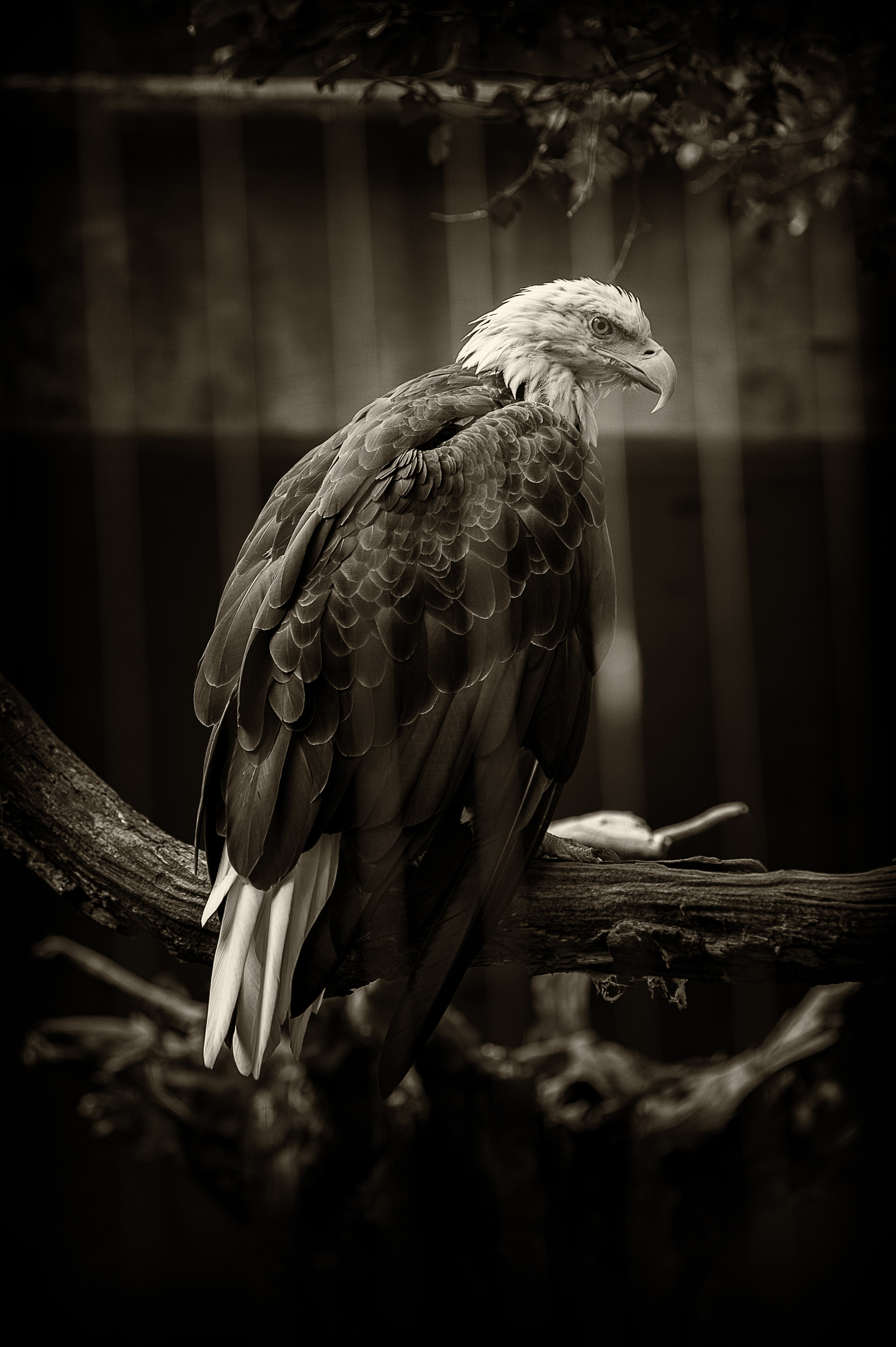 Bald Eagle Bronx Zoo (File 19443)
David O. picked 12/19
It was an overcast day at the Bronx Zoo. The day prior someone jumped into the tiger cage from the tram. 2013, I think. This was one of the last stops of the day. We had a moment, this bird and me. I don't like that he is in a pen. (L&F Filename 19443)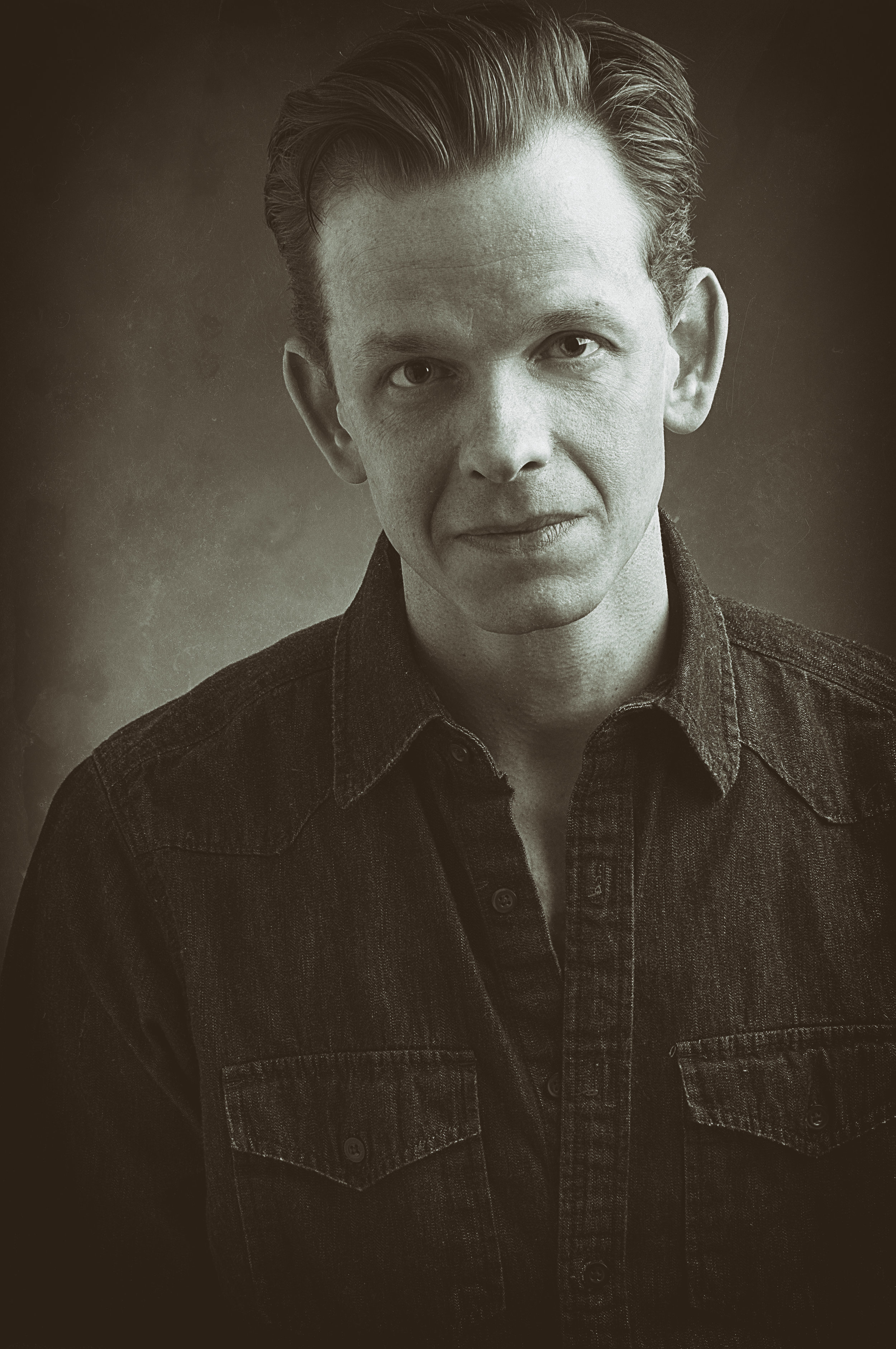 Clay Steakley (File 9413)
Steve C. Picked 4/13
If ever I met someone who should've been pals with Johnny Cash, it's Clay. June 2008. (L&F Filename 9413)
Great Falls, MD File 12499
Joanna picked 2/99
February 2012 Garth came to visit DC and we took a cold hike down to the Potomac. This was a really fun day. (L&F Filename 12499)
Dream Play, Catholic University File 9929
Dude picked 17/99
Back in November 2013, I shot a really interesting play at Catholic University. Dream Play. I think I remember there was a door that opened into a brick wall and a very tall flight of stairs. It was a super cool play to shoot in a 3/4 thrust. (L&F Filename 9929)
Chipmunk in Rock Creek Park File 8878
Jaclyne picked 27/88
This was an oldie from back in 2009. I was doing a headshot sesh with Vicky M. in Rock Creek Park - where I've encountered all kinds of wildlife over the years (including a huge beaver). And I've always been a softie for chipmunks. Outtake. (L&F Filename 8878)
Monument Valley File CBP_2553_6_8_9
Barbara picked 11/9
I was headed to Vegas to do Much Ado About Nothing in 2015. We decided to drive out from NYC and stopped in Monument Valley. The spot I'm shooting from is marked for John Ford who did a lot of filming in these here parts. The sun was setting fast and the wind was gusting. I want to go back. (L&F Filename CBP_2553_6_8_9)
Barbara picked 9/11
This was a fun one to find! October of 2015, behind the Judy Bailey Theatre, in 90 degree heat. I'm a big fan of bold colors (in case you couldn't tell). (L&F Filename 9911)
The Queensboro Bridge from Roosevelt Island File 2013-02-27 20.09.09
Scott B. picked 7/27
Took a walk over to Roosevelt Island in 2013, I believe. I've edited this same shot on the computer and then again on the phone. This version has had so many edits that it looks more like a graphic novel than a photo. (L&F Filename 2013-02-27 20.09.09)
Buddy Rocket File 2013-12-05 13.56.18
Kinsey picked 7/13 (for her little girl)
He was called Butter Pecan when he lived at the shelter. He soon became the sweet Buddy Rocket. This was his first night in his forever home. (L&F Filename 2013-12-05 13.56.18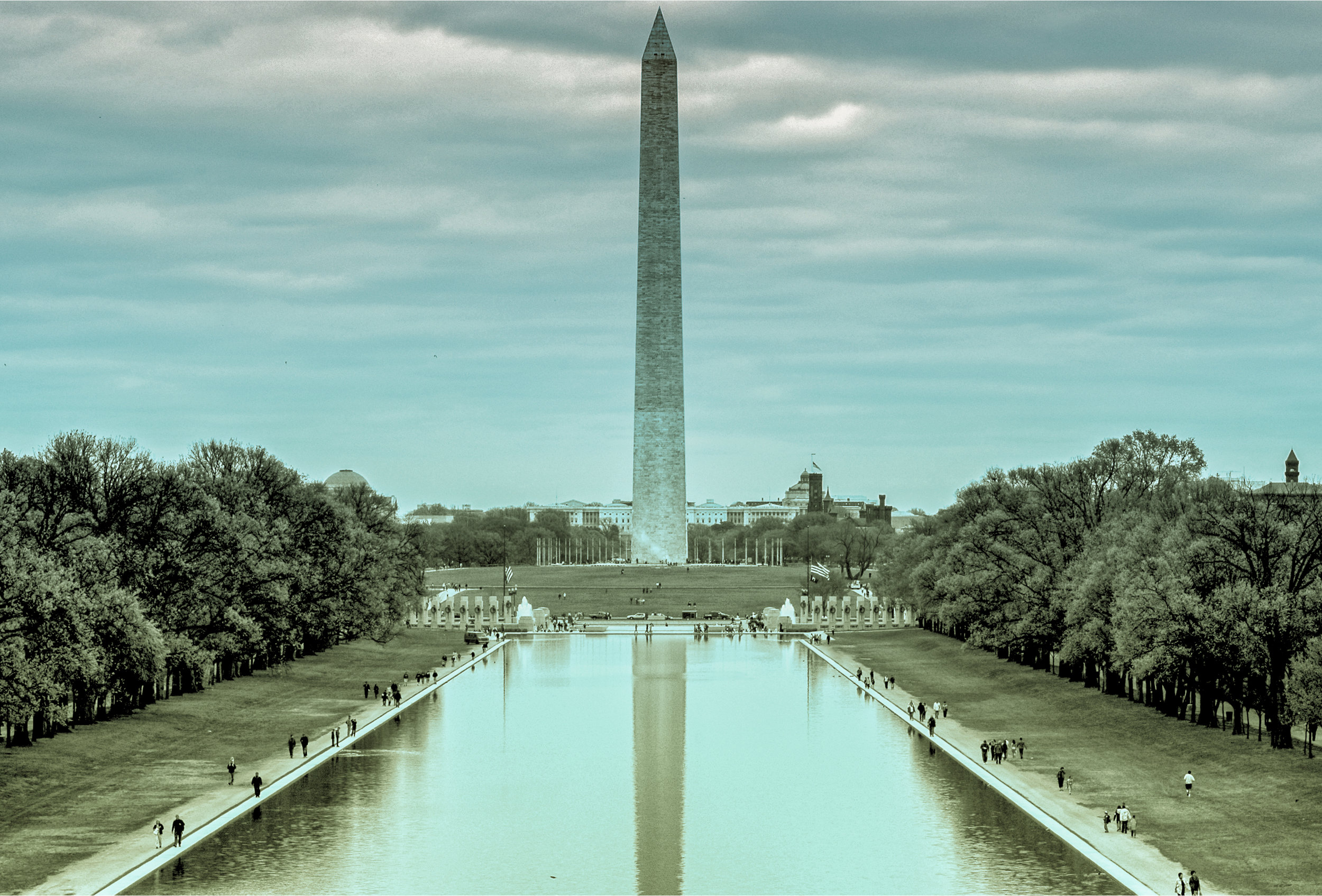 Washington Monument, 2007 File 5412
Deb T. picked 11/2
Since drive 11 is awaiting a new cable, I transposed the number to 1/12 which took me way back to 2007. From the steps of the Lincoln Memorial. One of the best things about out of town guests is when you get to play tourists for a day. (L&F Filename 5412)
One World Trade from under the Manhattan Bridge (File 5842)
Eleasha picked 19/42
September 2013, we went on an epic bike ride. And though we ended up riding back to Sunnyside in the dark, this sunset was so worth it. (L&F Filename 5842)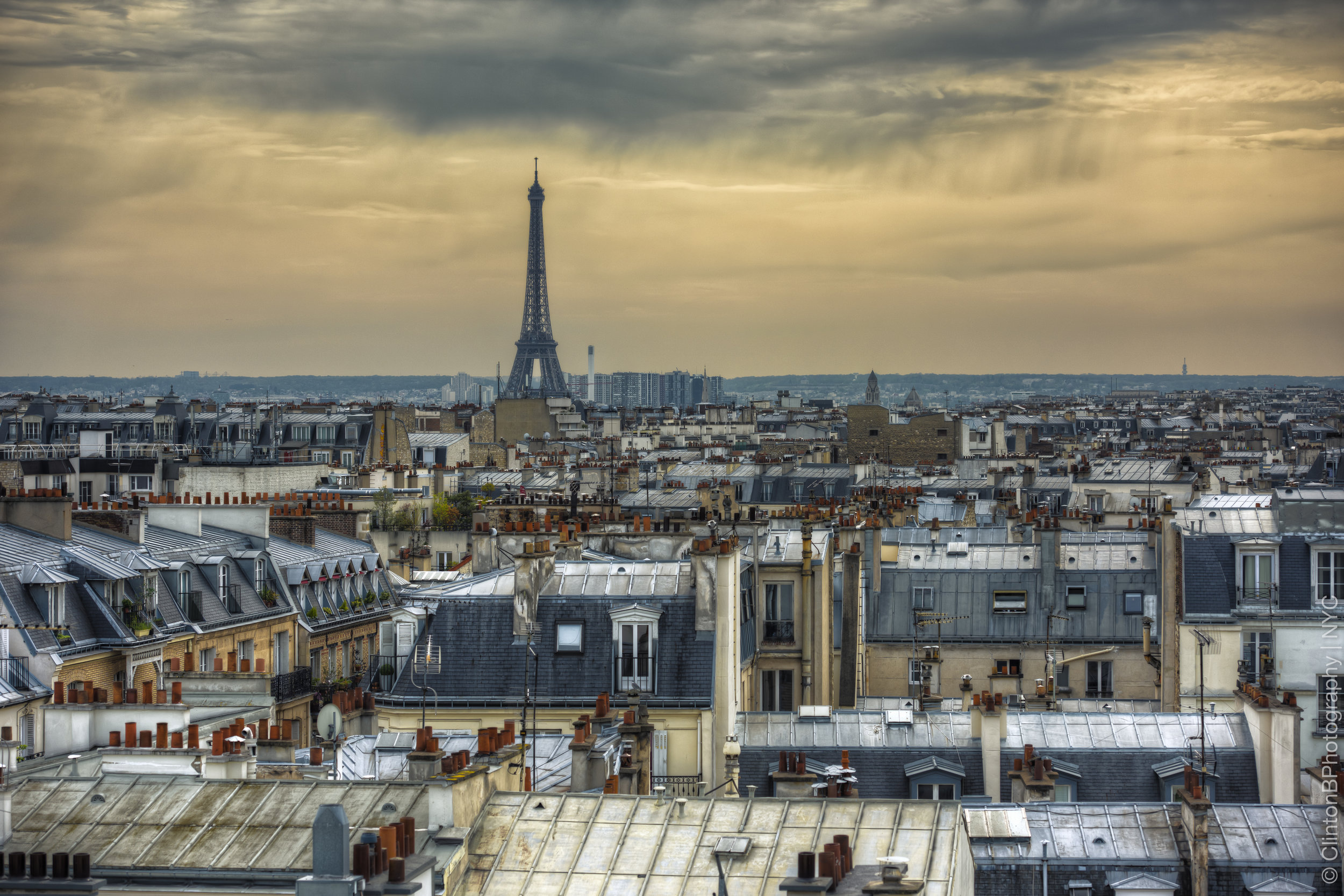 Eiffel Tower File 7229_30_28_27_32
Erin picked 8/27
The second time I went to Paris. The folks who ran the AirB&B invited us up to welcome us and share the view from their apartment. The tallest building in the neighborhood offered an amazing view of the sunset. How lucky they are. I don't think I'd ever get tired of this view. This is a series of five photos stacked on top of one another. (L&F Filename 7229_30_28_27_32)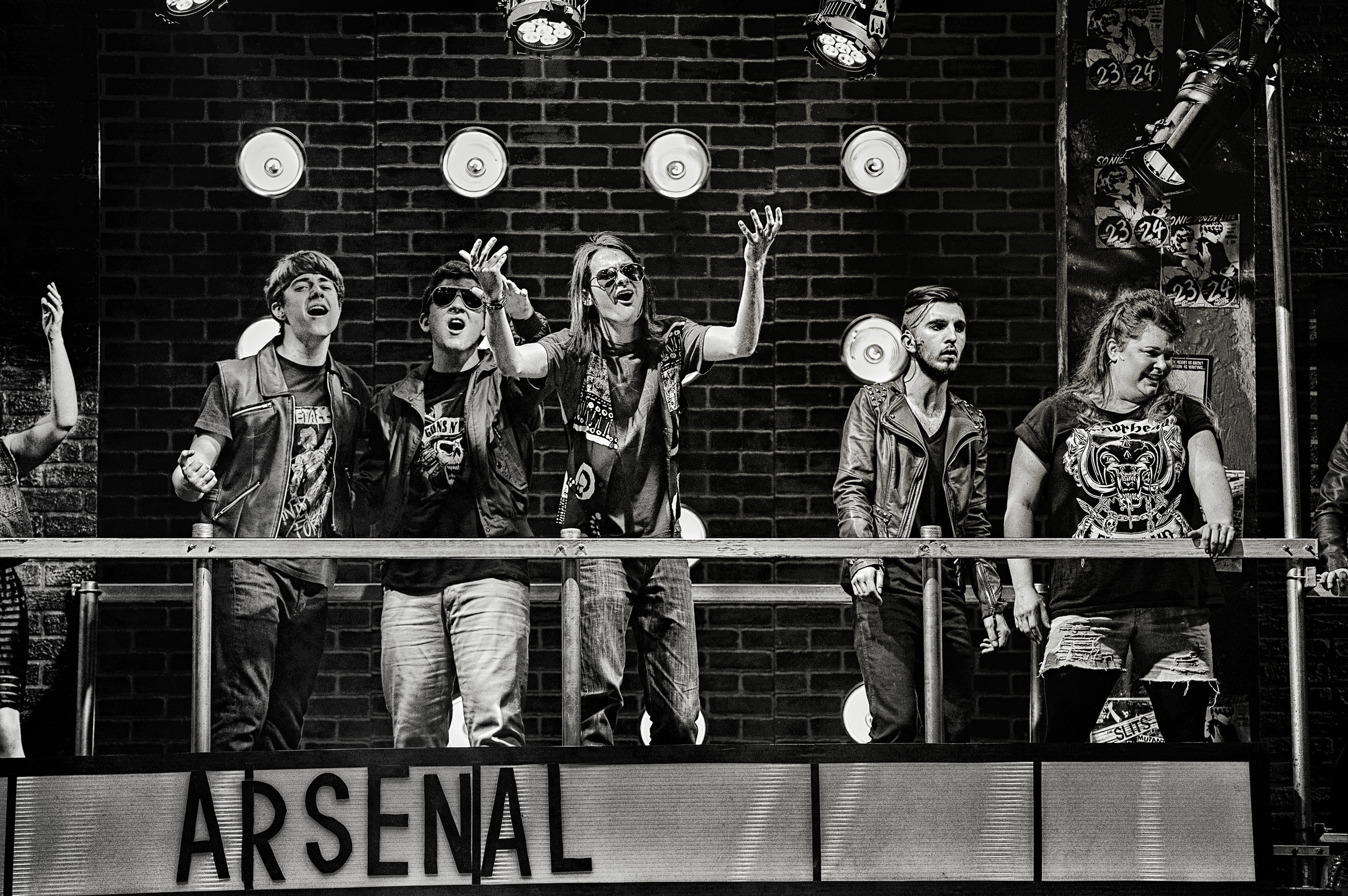 Rachel picked 13/45
This is pretty recent - Rock of Ages at Carroll Community College. Why not shoot it like a rock and roll show and throw it into Black and White? (L&F Filename 4500)
Snapshot of Bill Cunningham File 5540
Howard picked 1955
Good find Howard! One time on Governor's Island I spotted a familiar blue jacket. I'd seen Bill Cunningham on his bike a few times around the city, but what a treat to run into him while he was working. There were old vintage carnival games and rides set up and the people he was photographing were in vintage costumes. If you haven't seen the documentary about his life, you should. My friend Bob L. told me about it and it changed the way I look at fashion in New York. Street fashion vs. the runway stuff. (L&F Filename 5540)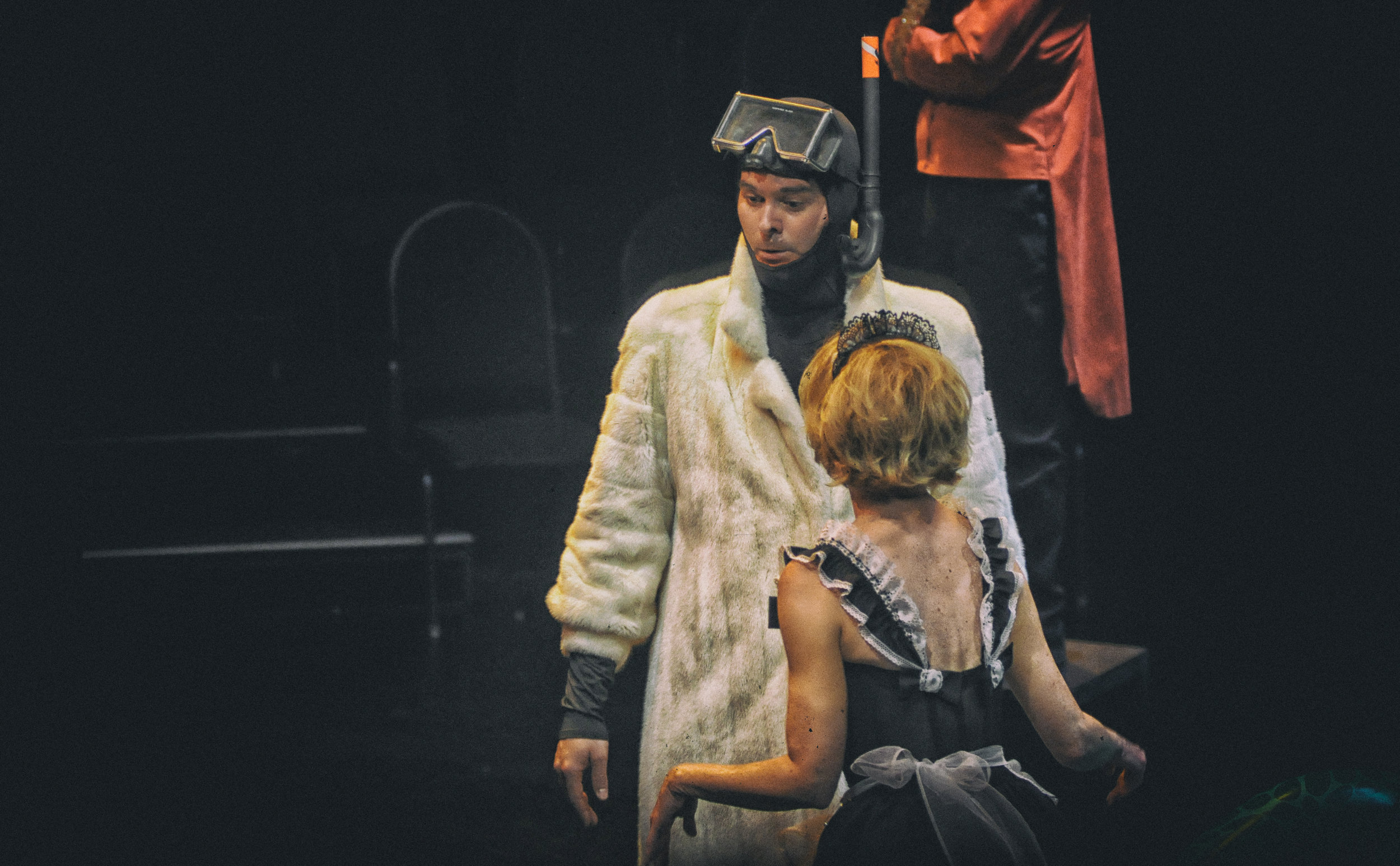 The Turtle Play? File 0578
Sarah picked 4/78
Outtake from The Turtle Show. I'm not sure if that's the actual name or not, but that's what the folder is labeled on my hard drive. This was waaaaay back in 2008. Source Theatre. This play had all kinds of madness. And yes there was an amazing turtle. And birds maybe? I was confined to the booth for the shoot as there was an audience that night. You can see a bit of ghosting around his shoulders - my old gear + shooting through glass. Definitely an outtake but on point fashion choices here! L&F Filename 0578)
DC File Photo51Master_AB15557_58_59_60_61-4
Steve picked 7/57
Aprilish 2011 - I had just closed the play Photograph 51 and dropped a castmate off at the bus. Maybe we were en route. I had to pull over snap a few. Having no tripod, I braced the camera on the roof of my car just around the corner from Union Station. This is five shots stacked on top of each other. (L&F Filename Photo51Master_AB15557_58_59_60_61-4)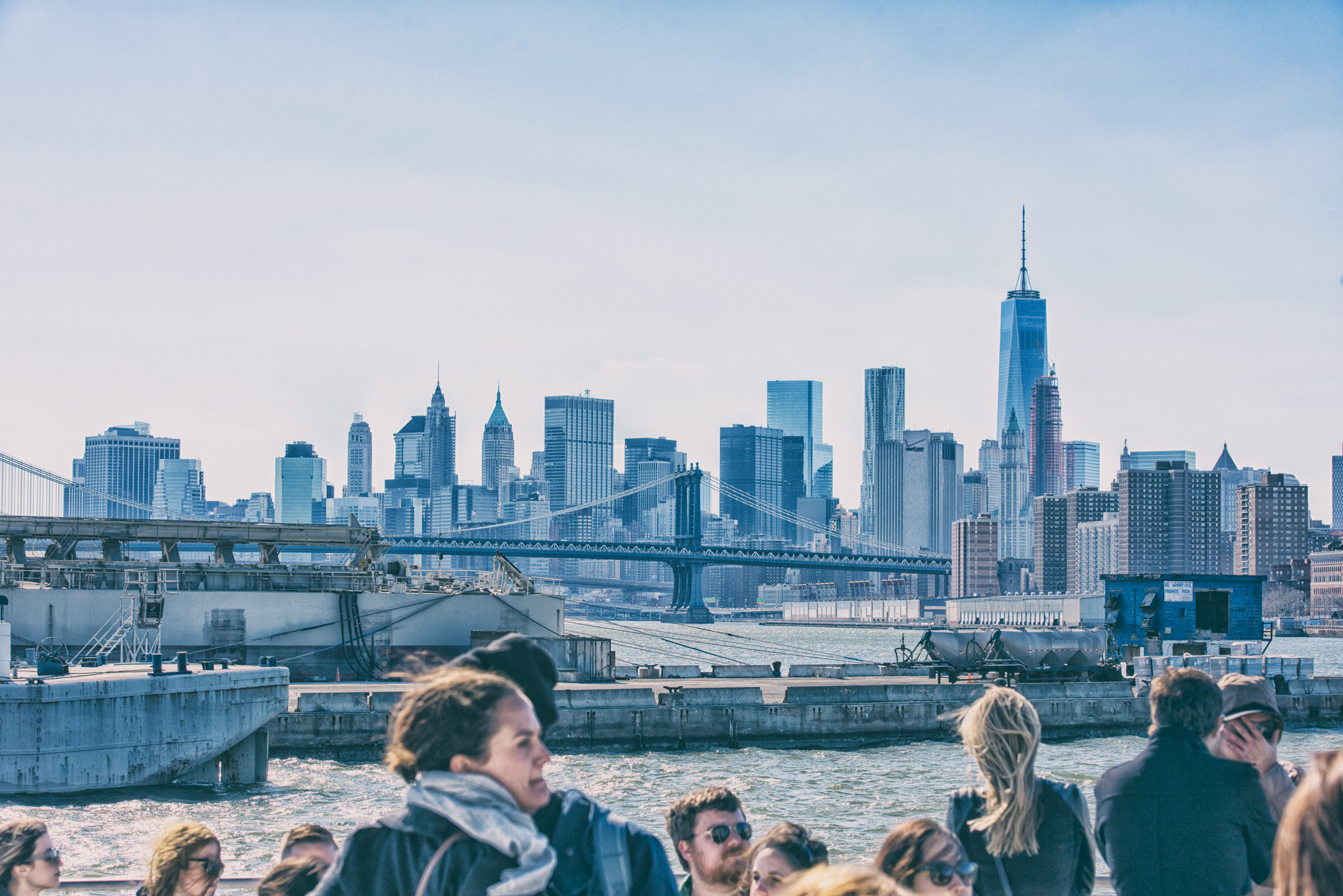 NYC April 11 2015 (File 2434)
Kate picked 7/24
This was one of the first times I ever took the water taxi. Also, on this day we saw George Clooney filming downtown. Couldn't decide if I liked this shot better with or without the people in the foreground. (L&F Filename 2434)
Faux Fur Outtake (File 8488)
Jodi picked 13/8
This was a super fun shoot with our designer friend. They are not real furs. We were putting together his look book and I snapped this one while setting the lights. Really fun to mess with tonight. Good pick, Jodi. (L&F Filename 8488)
Jeff picked 12/27
This was from October 2014. I was taking some headshots for a private equity firm and when you're that high in the air, how can you not take a few pics out the window? If anyone has great views and wants a volunteer for "take your photographer to work day", just holler. (L&F Filename 2751)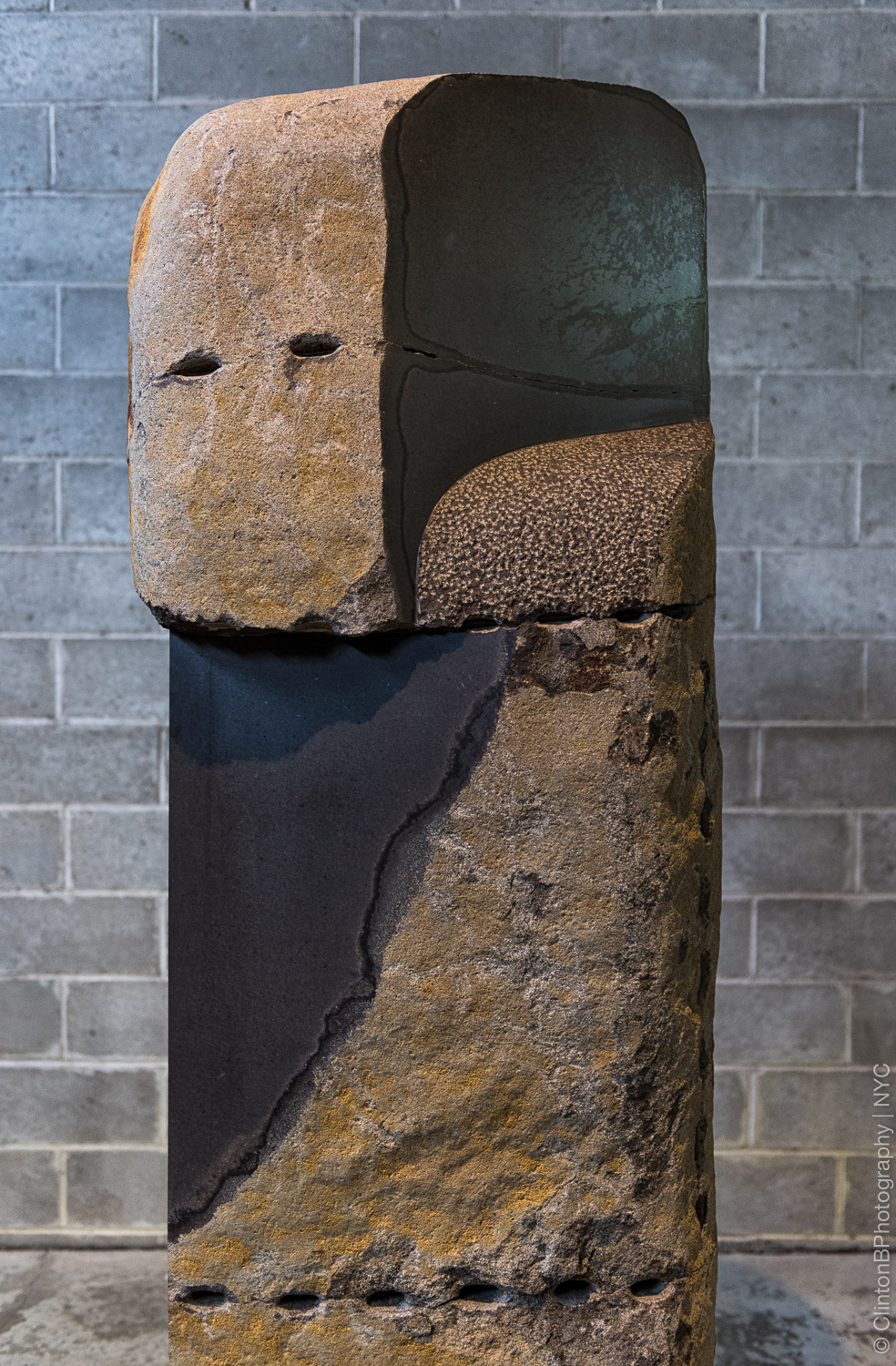 Noguchi Museum, Astoria NY (File 1307)
Lisa picked 13/13
13 coincides with my current hard drive, so I figured why not post something from this past weekend. There's a secret gem of a museum along the water in Astoria.You should go. The Noguchi Museum is filled with all kinds of wonderful sculpture. "You can find out how to do something and then do it or do something and then find out what you did." -- Isamu Noguchi (L&F Filename 1307)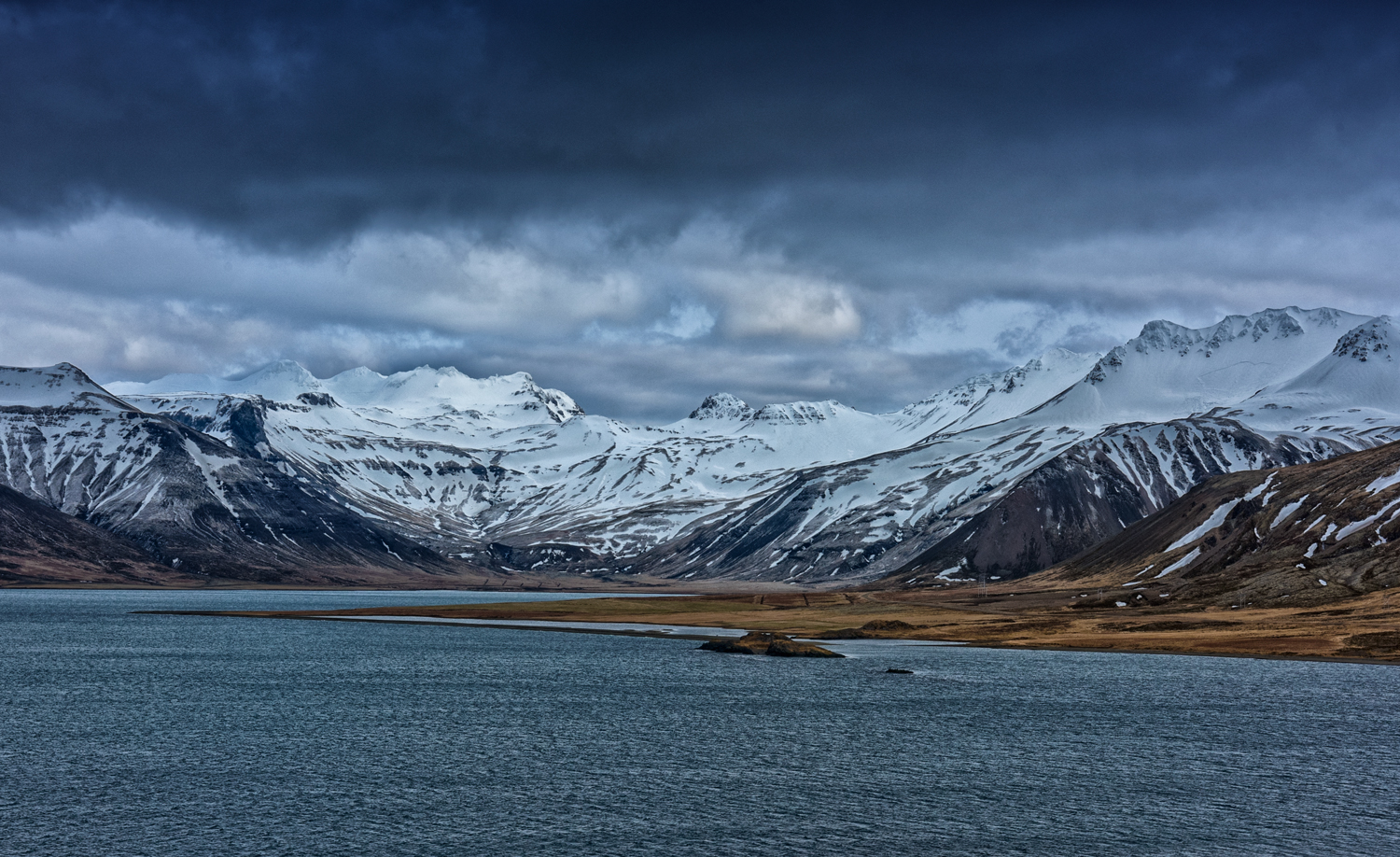 Iceland April 2016 (File 5263)
Pei picked 8/52
What do you do when you have about 48 hours in Iceland? Bundle up, rent a trusty Duster and drive northwest. (L&F Filename 5263)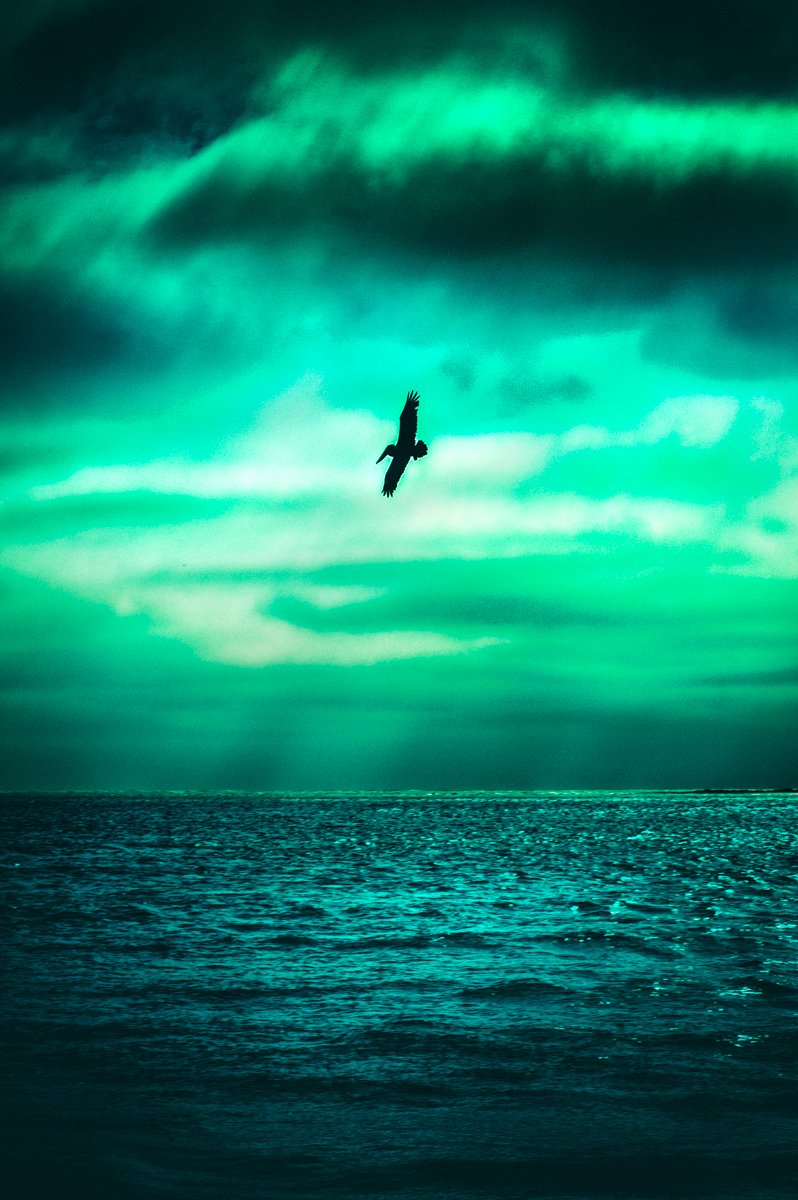 Pelican, South Carolina Nov 2012 (File 10337)
Lisa picked 16/10
Kiawah, SC 2012 Took a walk down to the beach. I'm a big fan of dramatic clouds. (L&F Filename 10337)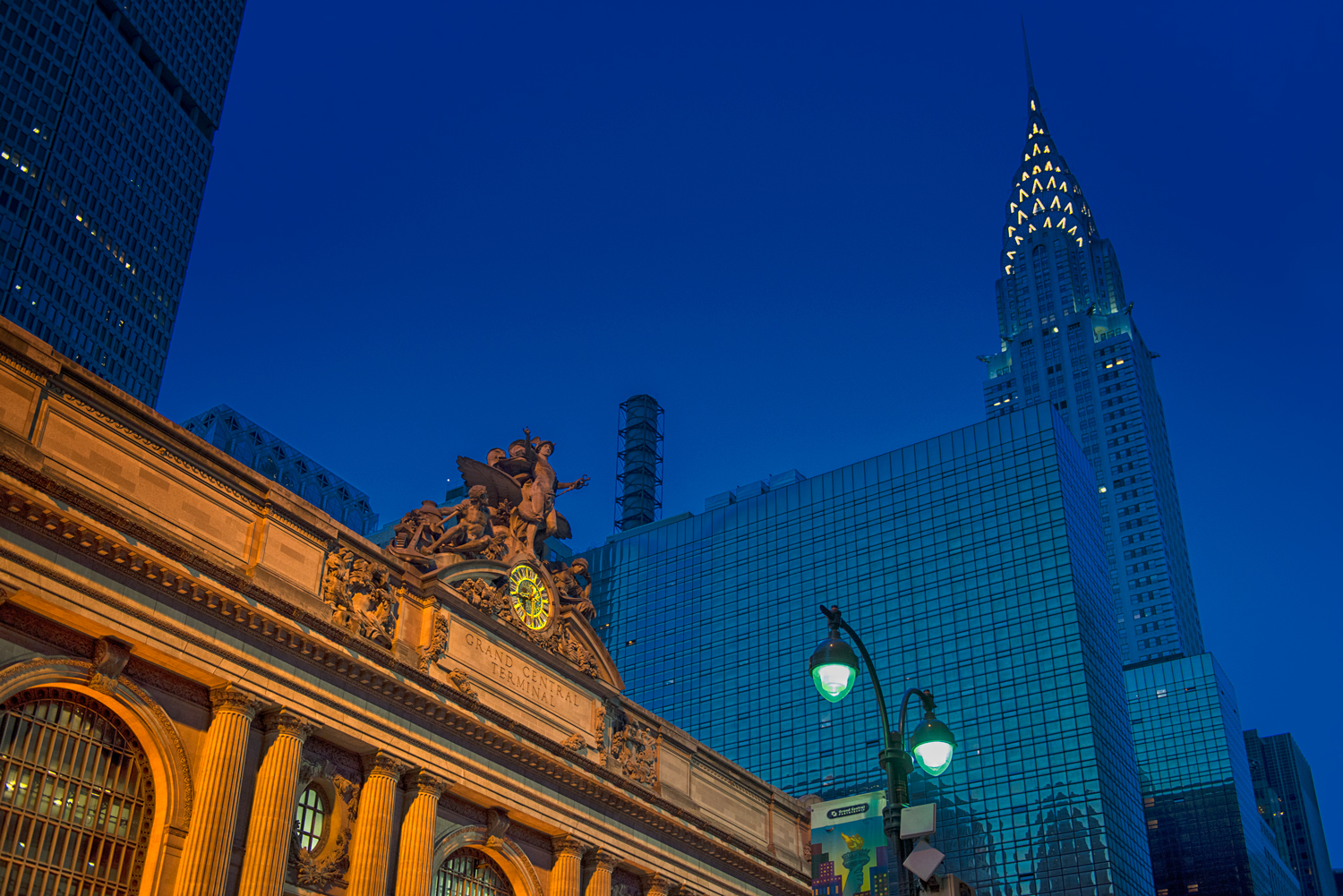 Grand Central and The Chrysler Building, NYC (File 9792)
Leslie picked 10/92
This is from May 30th, 2015. I was out that evening hoping to get a shot of Manhattanhenge, but the clouds obscured my chances. As the sun went down, the sky cleared enough to get this. My favorite building in NYC. It's handheld so not as sharp as I would like. I'd totally forgotten about this photo. (L&M Filename 9792)